MAKE YOUR OWN ITINERARY
IN 3 EASY STEPS.

STEP 1

Tells us what type of trip you want

Through a quick travel form

STEP 2

Receive your custom-made itinerary

Curated by our database & agent

STEP 3

Confirm your itinerary

Make it perfect for your trip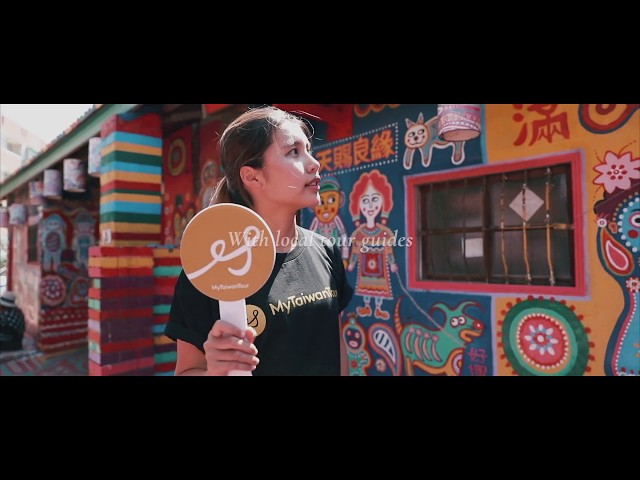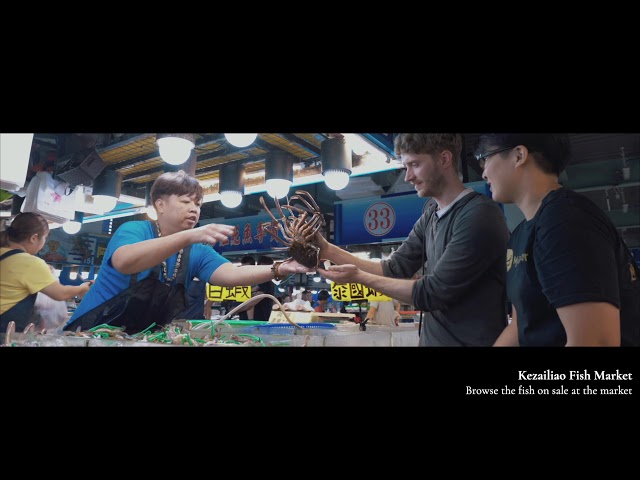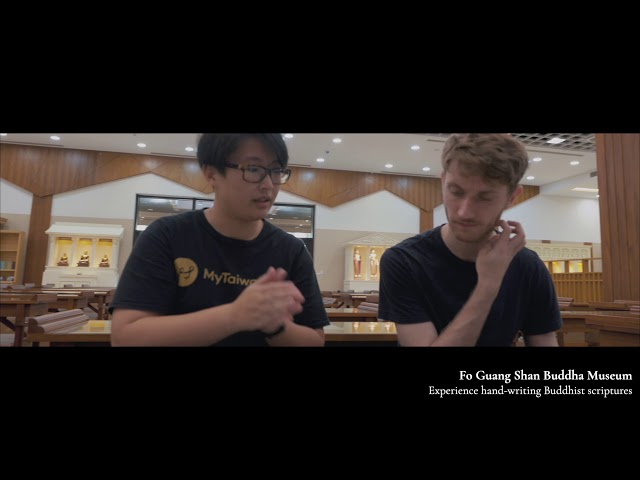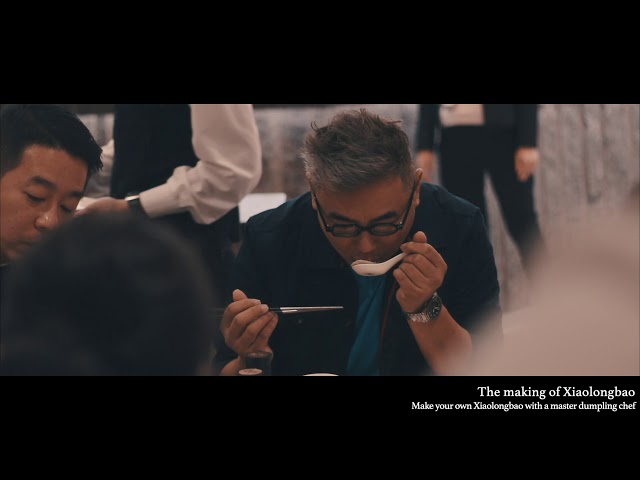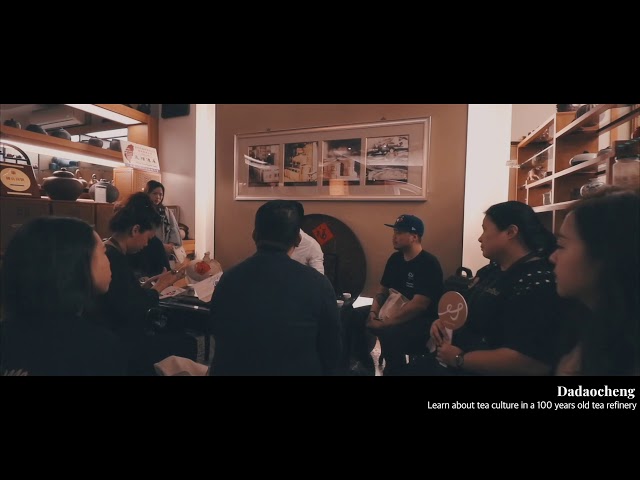 Be featured in one of our amazing stories!
We have tons of moving and fascinating stories from our custom tours in Taiwan
Experienced any unwanted events or memories on your last journey? Why not make a tailor-made itinerary that will take you to where you really want to go?
What Our Customers
Say About Us
Hassle free! Every penny was worth it.
Brought my senior citizen parents with me and decided to buy tour tickets instead just to make sure that we'll be able to release lanterns at the event... A must-attend festival indeed before you die. Thanks again MyTaiwanTour for this convenient tour!
Great guide and great family tour
Our guide, Esther, was awesome! She was able to give us a bunch of history and was accommodating with our two elementary-age sons. The tour is great for young kids when they won't make the full day. Ending at Din Tai Fung is a great concept.
Great Introduction to Taipei With Flexible Itinerary
Jett rearranged the typical itinerary to accommodate our wishes. Provided us with excellent commentary about Taiwan, made sure that we were perfectly placed for the changing of the guard, took us to a great restaurant and then guided us through the museum.
Seven day private tour
Highly recommended. Debby was easy to deal with and more especially patient as we changed our itinerary constantly. Gordon our driver was fun and friendly and happy to change the itinerary to suit the weather, our changing moods, and levels of tiredness.
Like Good Friends Over a Cup of Tea
The best part of this tour is the people who guided us along this trip. The trip was engaging like we were traveling with good friends whom we just actually met that day. These guys created a memorable experience on our Taiwan trip.
Amazing day with Kevin visiting Jiufen and Taipei!
Kevin picked us up with a big smile and a warm welcome to Taiwan. Kevin kept us so entertained and informed that we almost forgot it was raining. We had to alter our day some because of the rain but Kevin had many options for us. We had the most enjoyable day!
Excellent private tour!
Excellent guide, very knowledgeable. And great driver! They were able to give us different routes to get to our destinations! Very friendly and kind, too. We were really able to see the main spots in Jiufen and Yilan. The food they recommended was great as well.
Excellent introduction to Taipei
We had an absolutely excellent visit with David. He was a wealth of knowledge not only about tea but about Taiwan itself. I would highly recommend this tour to anyone spending more than a few days in Taipei.
Which Part Of
Taiwan Would
You Like To Visit?
Taiwan is an island with both natural environments and urban cities.
Click on one of the four icons to check each region's main feature.
NORTHERN REGION
EASTERN REGION
CENTRAL REGION
SOUTHERN REGION
NORTHERN REGION

Northern Taiwan is home to the island's capital, Taipei. This vibrant city is the economic heart of the island. Just outside of Taipei are national parks, soaring mountains, cave temples, tea farms, and ceramic towns filled with culture.

EASTERN REGION

Taiwan's Eastern Region is famous for its natural valleys and oceanic spots along the Pacific Ocean. It's also home to Taroko Gorge, the largest marble canyon in the world, and indigenous communities.

CENTRAL REGION

Taiwan's Central region is home to Sun Moon Lake, a natural wonder of Taiwan. Taiwan's tea farms, local whisky, and agricultural roots can be explored here.

SOUTHERN REGION

Taiwan's Southern Region is known for its beach resorts, warm hospitality, and warm weather. Towering religious statues can be seen in this culturally-rich part of the island.
Recommended Tours
Check our what's popular among travelers.
Taipei 101 Top Floor Tour
Taipei city and Taipei suburbs One day
See Taipei from new heights! MyTaiwanTour is one of the only tour companies in Taiwan that can take you to THE 101th floor of Taipei 101. After meeting at Taipei 101, walk just one block to Four Four South Village and explore how Taiwan preserves its culture and adapts to the new world at this old military village turned young art museum. Then, return to 101 and begin your journey up to one of the tallest buildings in the world. Learn about its state-of-the-art technology and innovative, architectural design along the way. Once at the top, "walk along the clouds" safely with proper saftey equipment and capture the moment with the building's perfectly placed, pre-installed camera. After you've come down from your high, enjoy exclusive entrance to Bar88 where you will sip innovative drinks and enjoy panoramic views from the 88th floor. Finish the evening at Taipei's most iconic restaurant, famous for its soup dumplings (xiaolongbao). Experience the MyTaiwanTour difference!
Rural Tea Tour
One day Culture and History Tour
Experience firsthand how organic Taiwanese tea is grown and produced at a real operating tea farm in Yilan that still uses traditional tea processing methods passed down by generations. Pick leaves with a local tea farmer at the plantation and learn how they are harvested (without modern machines) and prepared to become tasty cups of Oolong. Then, experience a rare, hands-on experience learning how to roll and roast tea leaves. After a lunch of traditional Yilan cuisine, head to a quaint pottery house and coffee shop for some therapeutic ceramics painting. There, you will learn the ancient art of decorating blue and white China in a DIY class and will even take home your very own souvenir! Discover the beauty of the small town of Yilan with this slow travel experience!
Jiufen Night Tour
Explore Taiwan's northeast coastline and the mountainous town of Jiufen by night! Before the sun sets, stop by Yehliu Geopark, a relaxing seacoast attraction home to a number of unique geological formations. Then, head to Jiufen, where the lantern-lined alleys of this old mining own come alive at night, creating a magical experience said to resemble scenes from the Miyazaki classic, "Spirited Away." After dinner, relax at a traditional tea house and enjoy views of the illuminated and elevated town before returning to your accommodation.
Around Taiwan 8 Day Private Tour (Classic)
Take a step back in time with a full day tour of Taiwan's northern villages renowned for their charm, history, and culture: Jinguashi, Jiufen, and Pingxi. Jinguashi is a quaint, coastal town famous for its former gold mines. Tour the Thirteen Ruins, an abandoned refinery high up in the mountains overlooking the gold and blue Yin Yang Sea of Ruifang. The coastal town of Jiufen is said to be the inspiration for the Miyazaki classic Spirited Away, so expect to be similarly enchanted
Never miss a great reason to visit Taiwan!
Subscribe to our newletter to keep tracking on new reasons to travel to Taiwan.